Liqid Solutions
The 3U FSA was engineered to provide the world's fastest, and most flexible PCIe-based Flash Storage Array. With high capacity storage and modern innovations, the 3U array offers direct-connect PCIe for a maximum of 16 hosts on an exceptionally fast PCIe Gen 3.0 interface. When paired with the next-generation PCIe switching fabrics, the DCP1000 SSDs within the 3U FSA can be separated within the rack, offering hosts an unprecedented flexibility. Improved flexibility in the flash storage array comes from the OSS FSA with Liqid Powered-Kingston DCP1000 SSDs delivering high quality performance and reducing inactivity for hosts during heavy workloads. FSA allows hosts to operate effectively as they work on the lighting fast 64 GB/s and 40 M IOPS device, which can offer 256 TB of storage. Powered by Liqid.
Device Overview
---
Key Design Features
| | |
| --- | --- |
| High Performance PCIe SSD | Power Loss Data Protection |
| Ultra Fast PCIe 3.0 x8 Interface | Active Thermal Throttling |
| NVMe 1.1a Protocol Supported | Active Power Management |
| High Capacity Design up to 8TB | Advanced ECC Data Protection |
| Standard Form Factor SSD | Advanced Error Recovery |
| Low Profile HHHL Card | Active Telemetry Monitoring |
| Plug-n-Play Compatibility | Low Overhead Architecture |
| UEFI Boot Support | No Host CPU or DRAM Off Load |
| Enterprise Grade Reliability | Optional Enhanced Driver |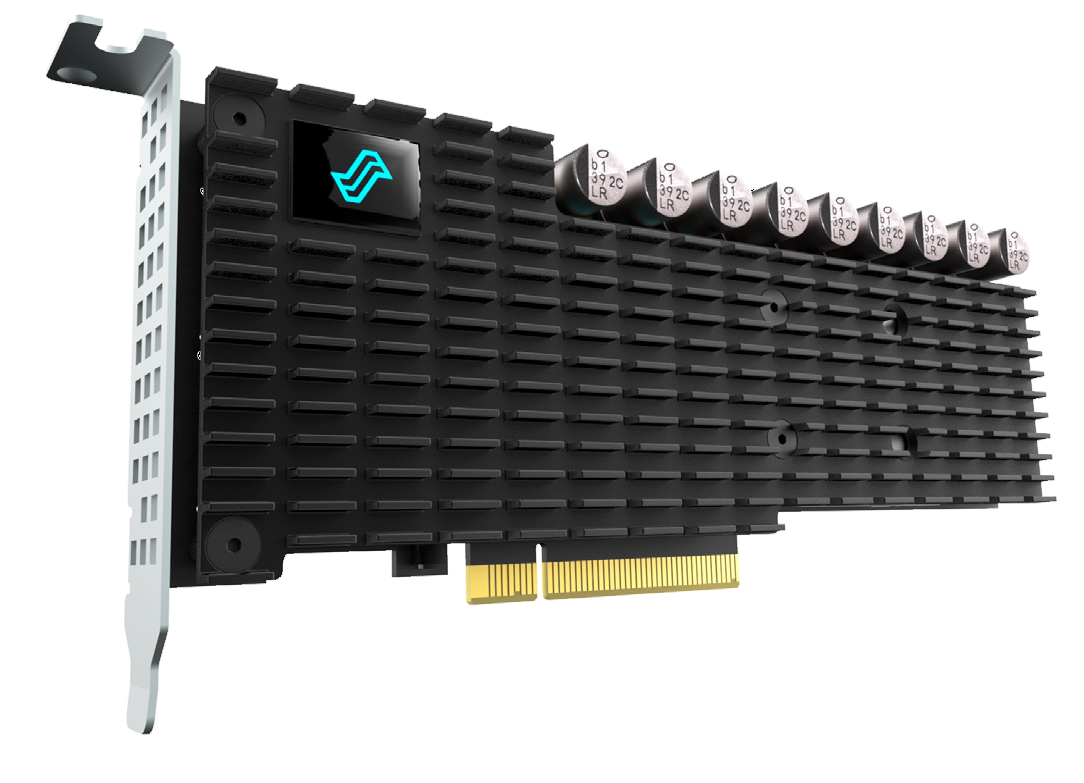 Flash Storage Array
Expanding the Technologies of High Performance Computing
3U Solution – Liqid Powered
---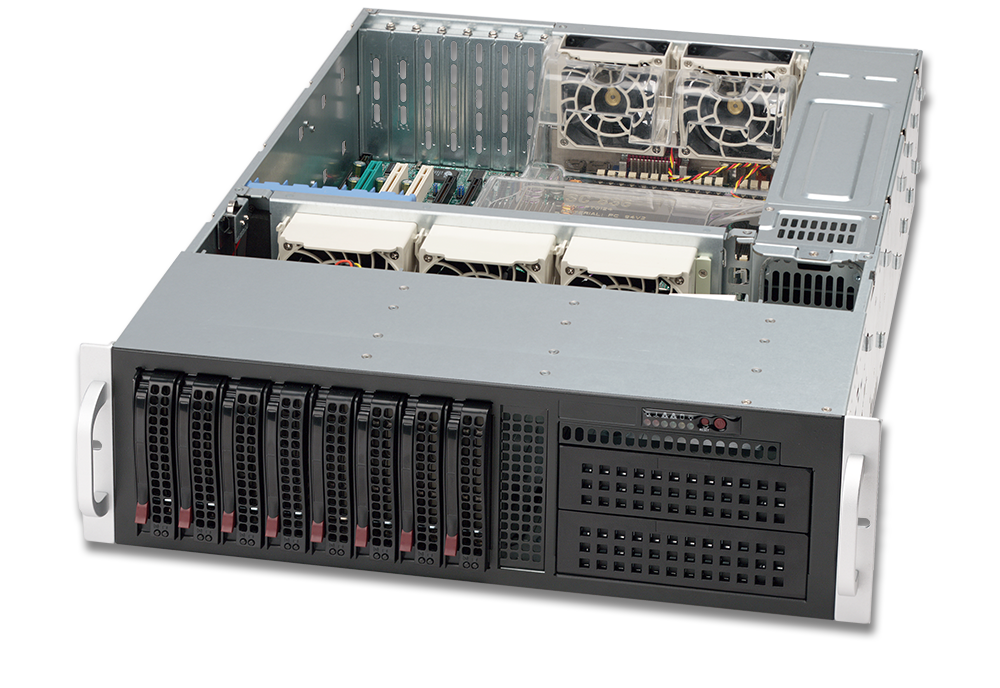 CPU
Two Eight Core E5-2630 V3 Processors Installed
Mother Board
SM MB with Dual Gigabit NIC, Video And IPMI
Memory
8 X 16GB = 128GB Memory Installed
HDD
Single 2TB HDD Installed
Chassis
3U Chassis With Eight Bays, 920W RED PS
AddOn PCIe Cards
Liqid PCIe Card - 960GB*
*Liqid PCIe Card 1920GB & 3840GB are also Available
Liqid partnered with the PCIe external expansion systems expert One Stop Systems (OSS) to develop the world's highest capacity Flash Storage Arrays (FSAs). For hosts operating on today's disaggregated data centers, the FSA provides an advanced storage system capable of handling multiple heavy host workloads. With the added configuration of 32 Liqid Powered Kingston DCP1000 SSDs, the 3U FSA delivers unrivaled performance and unprecedented capacity to hosts.
Buy the Flash Storage System! 30 days money back guarantee!