OVERVIEW
Reimagined HDD For Exponential Data Growth
When it comes to cost-effective storage of data at scale, hard disk drives (HDDs) continue to play a central role. HDDs deliver the capacity, performance and reliability needed to store vast amounts of data today and well into the future. Western Digital has developed flash-enhanced drives with OptiNAND™ technology by vertically integrating NAND flash with their HDDs. OptiNAND integrates an iNAND® Universal Flash Storage (UFS) Embedded Flash Drive (EFD) with traditional spinning disk media, and incorporates innovative changes to the firmware algorithm and system-on-a-chip (SoC). The drives can now work smarter, with enhanced firmware algorithms taking advantage of expanded metadata that has been offloaded to the iNAND, enabling more tracks per inch (TPI) with resulting increased area density.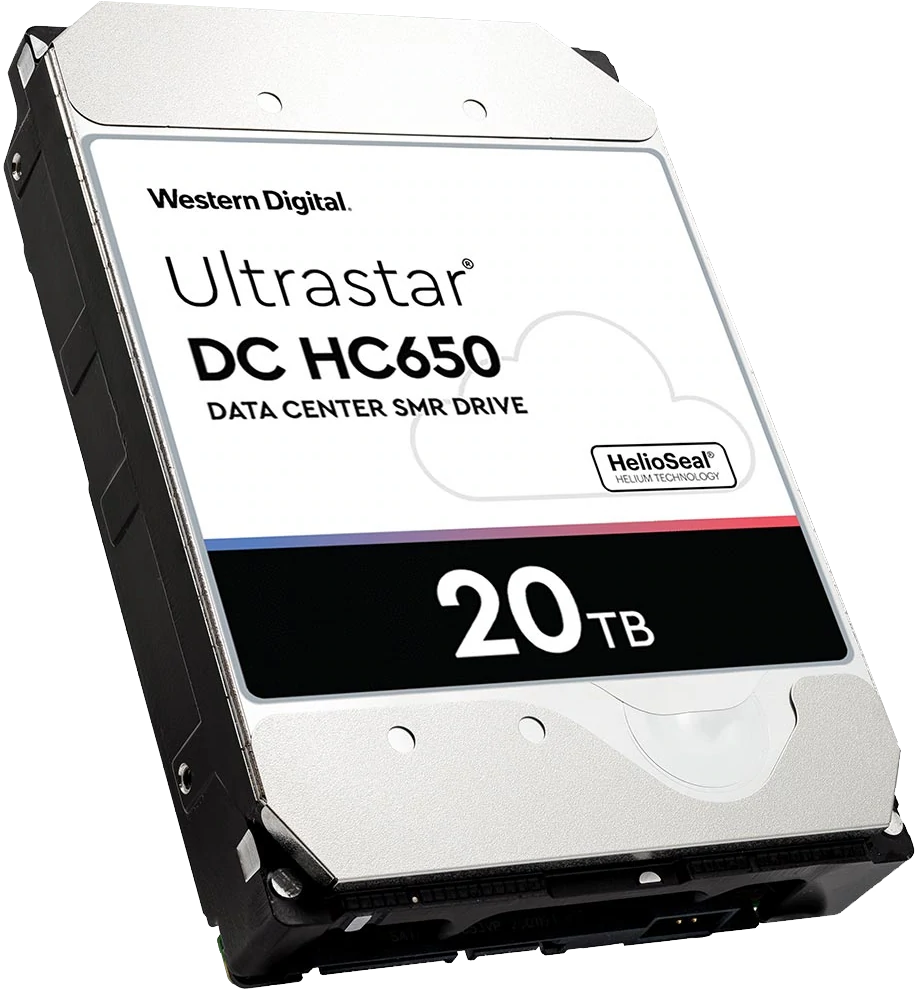 Higher Capacity
20TB allow more cost-efficient storage in standard 3.5" form factor
Leading Technology
OptiNAND, EAMR, TSA, HelioSeal
Reliability
Performance-optimized for heavy application workloads & designed to handle workloads up to 550TB per year.
Highlights
20TB capacity in a standard 3.5-inch form factor
ePMR & CMR technology works with all capacity enterprise applications & environments
OptiNAND for highest capacities
Reliable, field-proven, 7th generation HelioSeal design delivers outstanding power efficiency
Industry-leading HDD technologies; OptiNAND, EAMR, TSA, HelioSeal
Applications and Workload
Cloud and hyperscale storage
Massive scale-out (MSO), high-density data centers
Distributed file systems
Bulk storage using object storage solutions like Ceph™ and OpenStack® Swift
Primary and secondary storage for Apache Hadoop® for big data analytics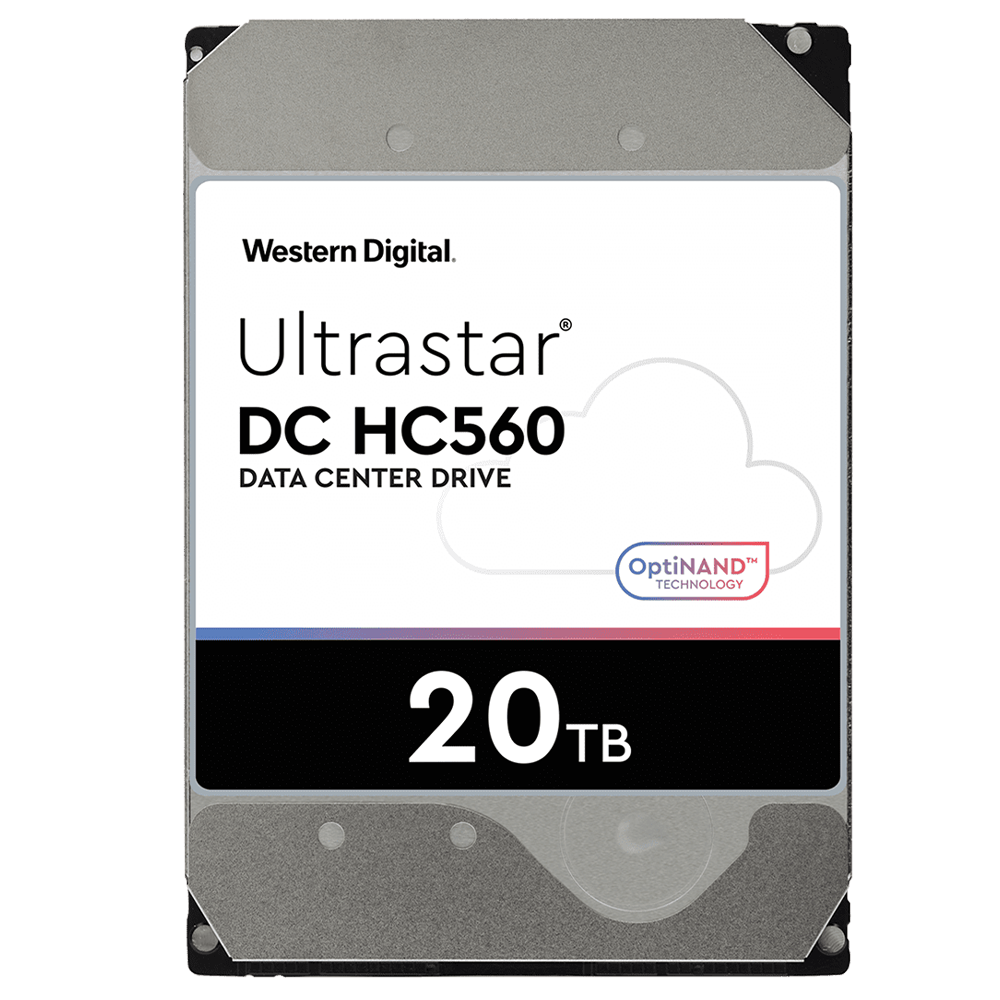 High Capacity
20TB HDDs allow more cost-efficient storage in the same footprint
Industry-first technologies
OptiNAND, energy-assisted magnetic recording (EAMR), triple-stage actuator (TSA) and HelioSeal enable the highest capacities with low power
Data center workloads, reliability, and quality
Performance-optimized for heavy application workloads and are designed to handle workloads up to 550TB2 per year. Dependability and reliability with up to 2.5M hours MTBF (projected). 5-year limited warranty
General
Format: Sector size (bytes)2
4Kn:

512e:

4096

512
Performance
Rotational Speed (RPM)
7200
Sustained Transfer Rate
(MiB/s, typical)

(MB/s, typical)4

257/250

269/262
Reliability
Error Rate (non-recoverable, bits read)
1 in 1015
MTBF (M hours, projected)5
2.5
Annualized Failure Rate (AFR, projected)
0.35%
Load/Unload Cycles (at 40°C)
600,000
Availability (hrs/day x days/week)
24x7
Limited Warranty (yrs)
5 years
Acoustics
Idle/Operating (Bels, typical)
2.0/3.2
Power
Requirement
+5 VDC, +12VDC
Power consumption efficiency at Idle (Watts/TB) 20TB
0.3
Physical Size
Dimensions (width x depth, mm)
101.6 (+/-0.25) x 147
Environmental (operating)
Ambient Temperature
5° to 60° C
Shock (half-sine wave, 2ms, G)
50
Vibration-Operating (G RMS, 5 to 500 Hz)
0.67 (XYZ)
Environmental (non-operating)
Ambient Temperature
-40° to 70° C
Shock (half-sine wave, G)
250 (2 ms)
Random Vibration (G RMS, 2 to 200 Hz)
1.04 (XYZ)