Introduction
Systems Integration and Professional Services Division

– Innovation is the key to success of many businesses in the digital age. ASA Computers Systems Integration Division focuses to help public and private organizations select, architect and implement advanced IT solutions to empower their business. We provide leading edge solutions of modernized infrastructure, IT security, cloud computing, ERP, mobility, CRM, digital marketing and a broad portfolio of IT services that serve the needs of enterprises and public organizations in USA. We are committed to deliver top quality services by conforming to important ISO quality standards backed by our established best practices and effective service management systems and processes.

FREE CONSULTATION
Contact us to get a free consultation
ASA Computers is a Stromasys Authorized Solution Partner. Stromasys is the original and leading provider of enterprise-class cross-platform virtualization solutions for PDP-11, Digital VAX and Alpha, HP 3000, and SPARC servers. The company extends the life cycle of business and mission-critical systems through virtualization, modernization, and system enhancement.
Contact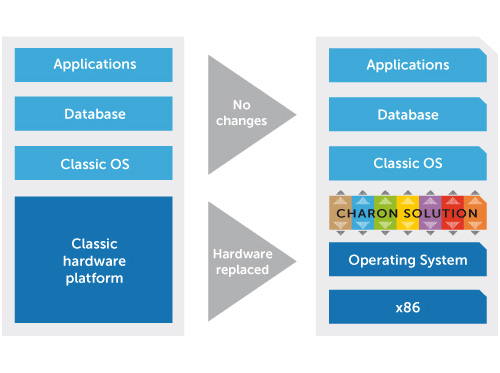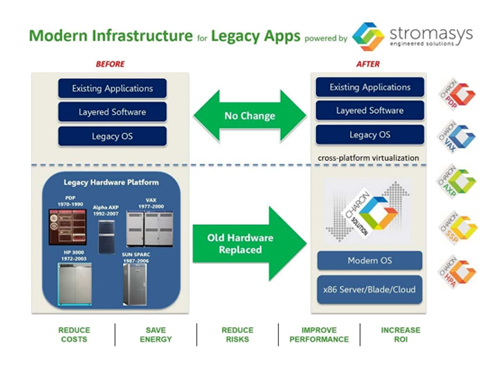 Stromasys provide leading-edge server emulation solutions for your legacy application. Our team of experts provides solutions that allow you to maintain your legacy servers without the risks associated with aging hardware. It not only reduces the overall cost but also protect your earlier investment and improve the performance. We provide consultancy, evaluation, implementation, migration, and maintenance services for Stromasys Charon solutions.
ASA Computers don't claim to solve all of IT's challenges, but we can dramatically simplify the support and operation of your classic applications — those deployed on VAX, Alpha, HP 3000 and SPARC machines.
At ASA Computers, we've built our business by keeping our customers' mission critical applications running on stable, virtualized platforms.
Charon-SSP, The Legacy SPARC Emulator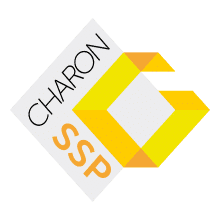 Charon-SSP creates the virtual replica of the original SPARC hardware inside a standard 64-bit x86 compatible computer system. It will run the original SPARC binary code, including operating systems like SunOS / Solaris, their layered products, and applications. Compatible original Sun hardware device include Sun-4M V8 architecture and Sun-4U, V9 architecture for both 32bit & 64bit platform. The legacy SPARC emulator software layer presents almost all virtual on board devices to the upper layer, from the Solaris/SunOS operating system to the applications.
Charon-VAX, The VAX Hardware Virtualization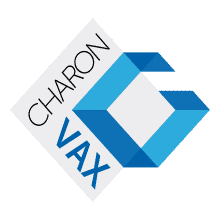 Charon-VAX creates a virtual VAX environment on a standard Windows-based host system. With a virtual VAX, companies can quickly, easily and safely phase out aging and increasingly expensive DEC hardware, and replace it with an enterprise-grade virtual VAX environment on an industry-standard Windows platform. No risky migration projects are required, and no changes to the original software (operating system, layered products, or applications) procedures, or handling have to be applied. Your end users will not even notice that the hardware platform has been replaced!
Charon-VAX creates a virtualized replica of the original VAX hardware, allowing the VAX/VMS operating system and software to remain working in their existing binary form. No changes to the original operating system, layered products or applications, procedures or handling have to be applied.
Charon-VAX Offers the Following Virtualized Hardware
The various models of the Charon-VAX family support the appropriate hardware for their architecture. For instance VAX 3600, MicroVAX II and similar systems support virtualized Q-Bus and Unibus devices. Other systems, such as the virtualized VAX 6000 series, support XMI and BI devices. Memory can be specified to the architectural limits of the virtualized systems.
Storage Subsystem
VAX emulation (or VAX virtualization) with Charon-VAX supports both virtualized storage as well as physical storage. Physical storage is associated with local SCSI devices allocated to Charon-VAX. Virtual storage (container files) can reside on any storage subsystem presented to the host system. This can be local storage either SCSI, SATA, IDE or any other local storage (including USB). Additionally any network attached storage can be utilized that is supported by the host, including iSCSI, SAN, NAS, Samba/CIFS and NFS. Charon-VAX also supports OpenVMS Clustering.
Charon-AXP, Alpha Emulation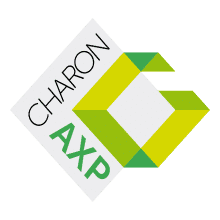 For almost every Alpha that was ever manufactured, Stromasys offers a Charon-AXP equivalent. HP recognizes Charon-AXP as a valid Alpha replacement platform to run OpenVMS or Tru64. Charon-AXP creates a virtual Alpha environment on a standard Windows or Linux based host system. With this emulator, Stromasys customers can quickly, easily, and safely phase out aging and increasingly expensive DEC hardware, and replace it with an enterprise-grade virtual Alpha environment on an industry-standard x86 platform.
Charon-HPA, The Virtual HP 3000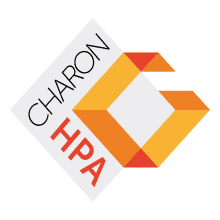 Charon-HPA is a software solution that creates a virtual HP 3000 system environment running a 100% unmodified copy of MPE/iX 7.5. This is accomplished on industry standard Intel x64 servers running one of two supported Linux distributions: Red Hat 7.x and CentOS 7.x or under VMware running one of the two supported Linux distributions as a guest operating system. With the Charon-HPA/3000 solution, you can securely transfer your HP 3000 to a state of the art environment. Stromasys' solution enables third party applications and user-developed software to run without any modification whatsoever.
SUCCESS STORY
Unplanned downtime with a customized business-critical system: How emulation was the answer
For over 200 years, the end user, an industrial engineering group, has designed and supplied machines, process equipment, and production lines for the world's largest industrial players. Operating with 8,400 employees, they serve various sectors such as steel, aerospace, aluminum, the automotive and manufacturing industries, as well as cement, energy, logistics, and glass.


The end user's entire global inventory system was on a customized operating system, which ran on a VAX server. The inventory system tracked the entire supply chain and was integral to operations and productivity. However, due to the system's age, Becky A., Supervisor of Production Control and Logistics, encountered several issues with [...] Read More
Talk to us for a
Free Consultation
Using a Legacy Hardware? Speak with one of our expert to request a free consulation. Call us at +1 650-320-8000.
You can also email us at 'sales@asacomputers.com' or simply click on the 'Contact' button.
Contact