Introduction
ScaleFlux is the pioneer in the deployment of Computational Storage at scale. Computational Storage is the foundation for modern data center infrastructure that provides responsive performance, affordable scaling, and an agile platform for data-driven, compute and storage I/O intensive applications. Founded in 2014, ScaleFlux is a well-funded startup with a team proven to deploy complex computing and solid-state storage solutions in volume. For more information, visit www.scaleflux.com. #compute2data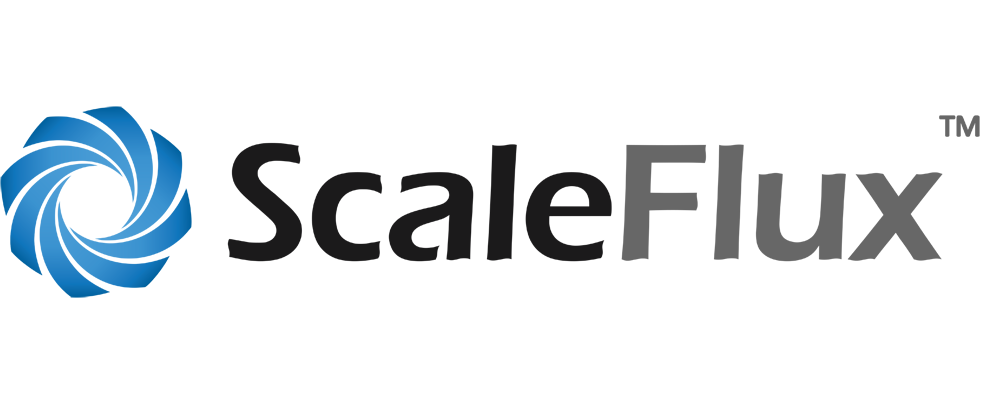 Technology
Computational Storage
The industry first Computational Storage Subsystem (CSS) product integrates complex compute engines with 3D NAND flash to produce proven run-time improvements in compute/data intensive applications.
CSS is integrated into x86/Linux server and storage environments via an easy-to-install ScaleFlux software module. Host-based Flash Translation Layer and Flash Management provides consistent latency and performance. CSS Compute Engines are accessible to applications through familiar APIs exposed from the software module.
By simultaneously solving compute and storage I/O bottlenecks, CSS provides significant and proven run-time improvements to compute and data intensive applications.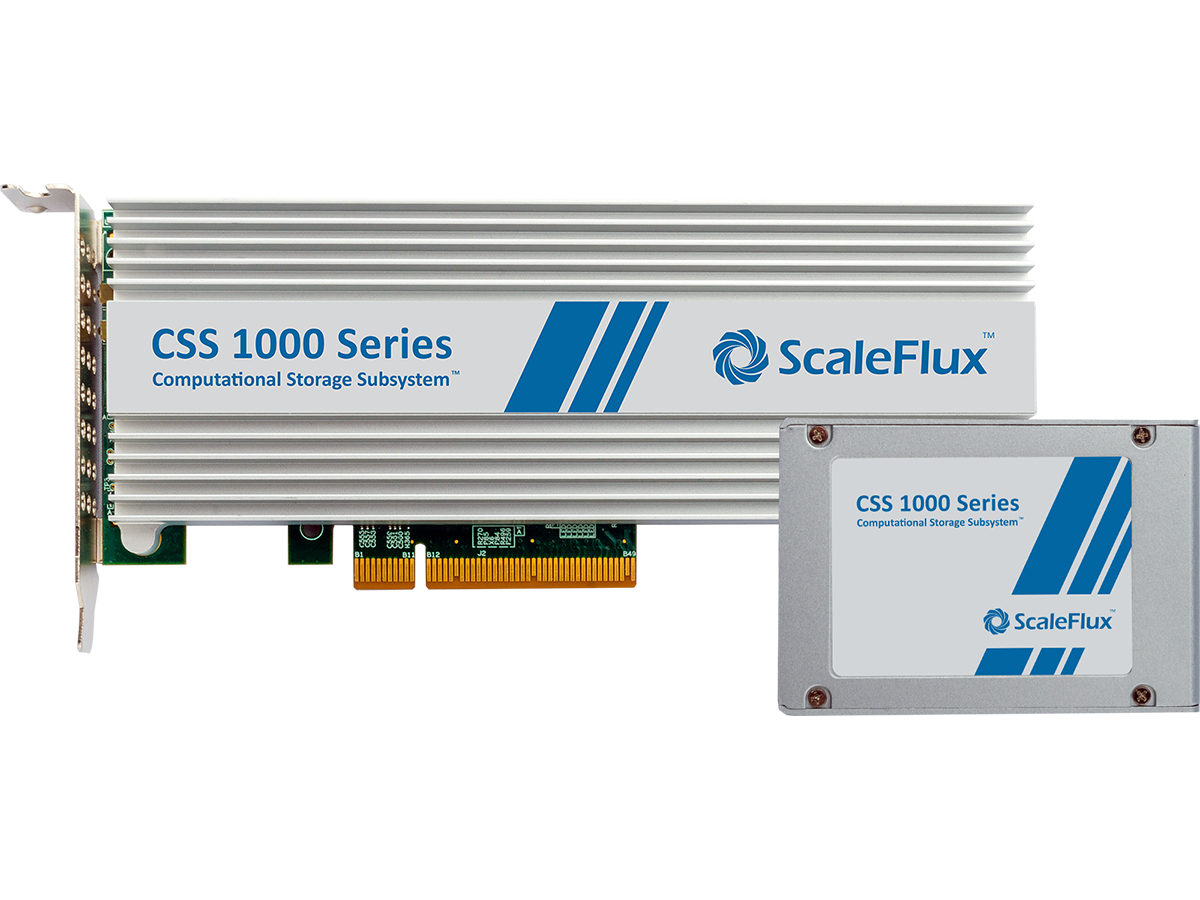 Optimize the Scaling Trajectory
Modern enterprise and cloud infrastructure is faced with the daunting task of scaling compute and storage infrastructure to respond to the variety, velocity, and volume growth of data. With the demise of Moore's Law, adding millions of storage IOPS to servers via SSDs has exposed processing bottlenecks that limit overall server and storage scaling. CSS integrates value-add compute engines with high capacity Flash storage, dramatically increasing the processing efficiency of compute-intensive functions.
#compute2data
CSS brings heavy-duty compute engines right to the data and uniquely parallelizes compute resources across multiple Flash-based storage devices connected through PCIe. Compute resources scale as additional Flash storage is added. This alleviates CPU processing limitations and helps to reduce the highly expensive task of moving Petabytes of data from storage to the processor for computation. CSS is the foundation for modern, data- driven Enterprise and Cloud infrastructure.