Digital asset mining has offered new opportunities in this digital age for individuals and businesses to create cash-flow streams of income. The dilution of fiat currency and the current economic landscape has propelled the crypto space into unprecedented worldwide adoption. And Cryptotherm believes it is here to stay.

NEXT GENERATION MINING
A thermodynamics solution to crypto mining
Dubbed "The Cryptocan" - Designed to perform in the harshest of environments. This immersion-cooled industrial grade unit is comprised of 14 individual housing tanks with 18 miners per tank. The system is housed in a 40' shipping container. Capable of producing 27,000TH/s - 36,000TH/s with Antminer S19 Pro's. In-house custom overclocking firmware and mods available to significantly increase system hash rate and reduce length of ROI.
Antminer S19 Pro - 110 TH/s
29.5 J/TH ± 5% 3250 Watt
Hashing algorithm: SHA-256
Mining Calculator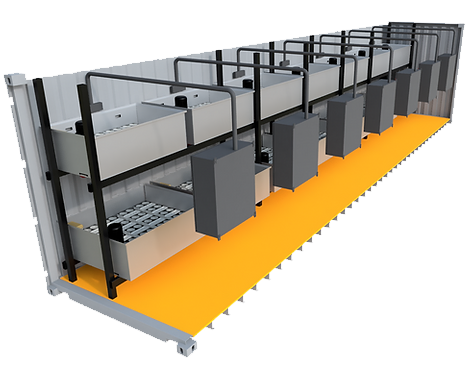 MODULAR. INDUSTRIAL. SECURE.