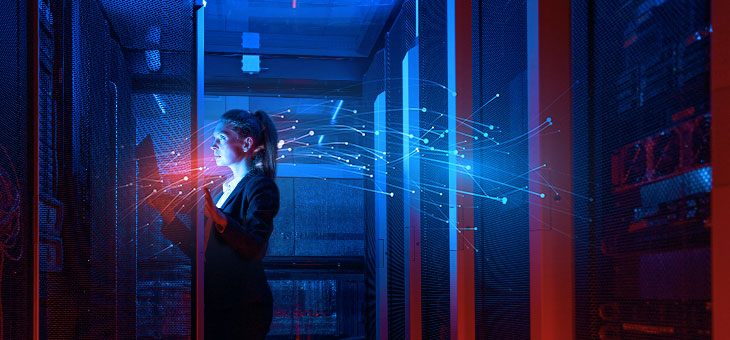 With a multitude of evolving technology changes and advancements that pose constant challenges for data center infrastructure, it is vital to review inefficiencies and risks. With a data center assessment, data center operation managers are enabled to streamline processes, improve efficiencies, and reduce overall cost. While conducting a data center assessment may feel daunting, the benefits far outweigh the negatives.
Below, we explore the five biggest benefits of conducting a data center assessment.
What is Data Center Assessment
Much like any other IT assessments, a data center assessment is a detailed analysis for vulnerabilities and risks in your data center. By conducting an in-depth look, your data center can address areas in need of improvement and save considerable costs.
Fast-Track Digital Transformation
If you are not already conducting a data center assessment, it can be challenging to identify risk tolerance to keep up with the ever demanding operation.. By pinpointing areas in need of improvement, eliminating legacy elements and ensuring that your data center stays in lock-step with technological advancements, you prime your data center for future success and flexibility.
Improve End-User Experience
By closing any gaps through your data center assessment, you align your data center infrastructure with business goals which ultimately improves end-user experience.
Reduce Down Time
When you opt to conduct a data center assessment, you reduce unforseen down time because data center operators will have the proper risk mitigation plan in place to keep the data center running without fail.
Less Spend
The primary goal of nearly every data center is to reduce TCO. While your unique assessment will identify areas of improvement, there are a few other steps you can take to ensure your data center is cost effective. These include:
Better power management planning
Improved thermal efficiency by correcting airflow issues
Data security prevention
Better Outcome
With due diligence of a data center assessment and addressing the problems, the data center can run more efficiently and with more flexibility thereby effectively reducing data center operating costs.
Conclusion
Scheduling regular r assessments can ensure that all your technology, processes, and components are operating optimally and ensured for future requirements.
Interested in getting a comprehensive data center assessment? Learn more here.