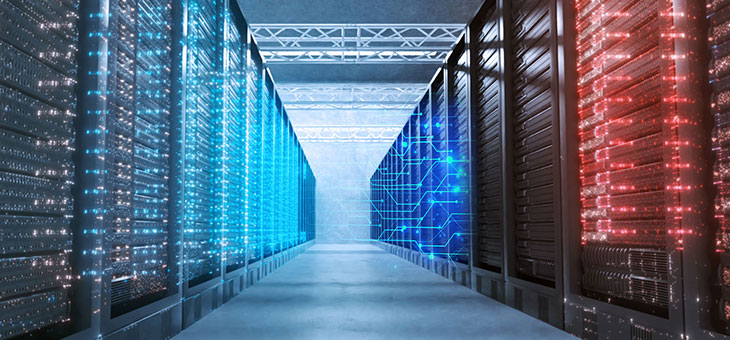 The way we use data is changing day-to-day. From your Instacart orders to your healthcare record, massive amounts of data are driving every part of our lives.
As data takes on a more focal and valuable role in the way decisions, predictions, and choices are made, you want to ensure that that incredibly valuable data is being stored and managed properly with adequate safety measures in place.

In addition to data security, data center modernization is how your data center must be able to run more efficiently and optimally. As technology continues to advance at a rapid pace, the successful data center must be up to date in keeping up with the demands of the data it is housing, processing, and be automated with minimal IT management.

If you're wondering what steps you need to take to ensure the long term success of your data center, read on.

Below, we explore what is data center modernization, what it entails, and why it's important.

Why is Data Center Modernization Important?
If you're wondering why is data center modernization important, think about the way technology and data use has evolved within the past years. The ways we previously interacted with data have vastly changed, and so have the processes and applications.

In addition to simply staying up-to-date with evolving processes, the benefits of data modernization can have far-reaching positive impacts on your business.

Below, we explore the three biggest reasons why data modernization is important to your business.
Scale For The Future
When you opt to modernize your data center, you take your business to a whole new level. With upgraded technology and processes, you can manage the magnitude of data more efficiently , all while ensuring a more agile infrastructure to adapt to future technologies.
Increased Data Visibility
While having data is one thing, what you do with it is an entirely different equation. When you modernize your data center, you are better equipped to glean insights from new and existing data to help you identify possible new uses that can improve outcomes for both your customers and your business.
Better Business Outcomes
When you update your processes and infrastructure, you eliminate future work. By deciding to evolve from legacy systems toward an infrastructure with all the components working in unison, the end result is a cost-efficient solution that can meet the demand of customers and increase business resiliency.

Conclusion
With better understanding about what is data center modernization, you can begin assessing what that process may look like for your data center. Successful transformation requires consideration from all scenarios, however regardless of what your infrastructure needs, our team of data center professionals can help provide the right IT strategy for your organization.
Want to discuss further? Learn more about our data center consulting services here.