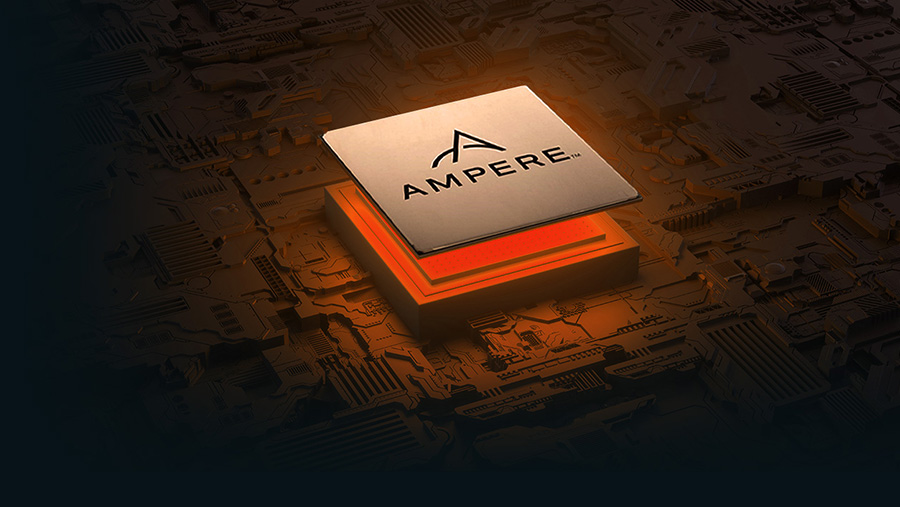 With processor technology constantly evolving, x86 architecture is no longer the only choice, ARM processors are also gaining momentum in the server market with increasing adaptation. It is no longer just a hype and benefits of ARM processors are no longer a myth.

NVIDIA, Amazon Web Services, Microsoft are all investing and incorporating ARM in their technology.

So why consider ARM servers in your IT infrastructure?
RISC Architecture
ARM processors are based on RISC architecture with an energy efficient design. By design, RISC prioritizes efficiency in cycles per instructions, whereas CISC architecture (x86) prioritizes efficiency in instructions. Given this elevation of cycle efficiency and depending on the type of applications you work with, RISC-based servers are often considered to be more efficient which is one of the considerations when deciding on the right processor for your server needs.
Power Efficiency
Ampere Altra ARM-based processors are energy efficient by design coupled with 7 nm process technology, the Ampere Altra processor packs in more cores than any other datacenter class processor – all on a single die – enabling data centers more cores per rack. Ampere Altra processor's advanced power management capabilities include Advanced Configuration Power Interface (ACPI) v6.2 support, Dynamic Frequency Scaling (DFS), on-die thermal monitoring, and dynamic power estimation.
Cost Effectiveness
If a processor comes with a hefty associated cost, you can be staring down an incredibly expensive infrastructure price tag. Based on 2021 pricing, Ampere Altra Max processor costs a fraction of its x86 counterpart and yet still packs an impressive number of cores.
High Scalability
With leading power/core, and multi-socket support, Ampere Altra ARM-based servers provide the scalability to maximize the number of servers per rack. With 128 lanes of PCIe Gen4 per socket with support for 192 PCIe Gen4 lanes in 2P configuration that can be bifurcated down to x2, Ampere Altra provides maximum flexibility to interface with off-chip devices, including networking cards up to 100 GbE or more, and storage/NVMe devices, making it well suited for big data applications.
Conclusion
Depending on the type of applications your business works with, ARM servers are now an alternative on the table that is cost effective, power efficient and capable of delivering the performance that your IT infrastructure needs with high scalability. To learn more about how ARM servers can fit in your infrastructure, talk to our Solution Experts for the best option.