Whenever you want to research something, the first thing you do is look it up online. Now imagine one of your customer researches about your company and doesn't get any result because you don't have an online presence? There are high chances of you losing out on that customer. Similarly, there are many such possibilities of losing the opportunity that comes to your doorway by not having an online presence.
Talking about how this can benefit new businesses, a strong online presence would help the businesses reach more customers through digital marketing. Be it a small business or a large, that won't matter. And for those who have their business running for a while and don't have an online presence, this new digital presence will increase your customer base. It doesn't matter if you don't sell products/ services online, just by placing your offerings on digital platforms, you will see an increase in walk-ins.
Why is having an online presence so crucial?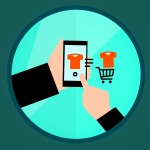 Easy access to your products and services: If you are a product-based company or a service-based, it's always good to have a catchy website featuring all your offerings. Customers can access your offerings sitting at home or anywhere around the world and decide on buying from your online portal. This not only saves the time of your customer but in turn helps you become more feasible.
Increase customer base: Online presence can increase your customer base to two-fold if you have your website rightly developed. Your website can get lots of views if made attractive and user friendly. Eventually, these views can get converted to potential buyers.
Digital Marketing: In today's digital era online marketing is more cost-effective than traditional marketing and can help generate more revenue. Moreover, it also caters to mobile and tablet users. Posting on social media, sending emails to potential customers, getting yourself on the top of the google search through SEO, content writing are some of the various tasks that are performed in digital marketing.
Customer Relationship: Customers' are considered as King. A business that takes care of its customers, succeeds undoubtedly. It is very important to understand what your customer's needs and wants are. Keeping a customer happy can reach your places. Through your company website, you can track the reviews of your products/ services which customers give you. Positive reviews will help you get more customers, and negative reviews will help you improvise by if considered them as constructive feedback.
Strike the places where everyone is – Social Media: Social media has become a sensation today. Not only youth, but all sorts of age group people can be seen active on Twitter, Instagram, and Facebook today. Initially, social media was seen as a place to interact with friends, colleagues, family, but now it's much more than add. People run businesses on these platforms and get lots of traction. Thus, it's very important for a business to have a social media account.
ASA Computers
ASA Computers Inc. is a global solution provider and leader in server products, computing, and networking. The company is in business for 30 years. One of the major product offerings by ASA Computers is Switches. We offer switches that support 100 Gbe throughput and work with a range of operating systems. Moreover, front and rear fans on models provide exceptional cooling of units. We make sure your whole enterprise can reach the data it needs.
Visit our website at https:/www.asacomputers.com/switches.html. You can also contact us at +1 (650) 230-8000 or mail us at sales@asacomputers.com.